After Kovid-19, the trend of people has increased towards insurance products and they are starting to understand its importance. Talking about life insurance especially, in the second wave of Corona, the financial condition of lakhs of families became very weak and the reason was the death of an earning person. In view of these unforeseen calamities, now the general public has also become aware about term insurance and other life policies. Status of life insurance business after Corona, new policies and what kind of life insurance products people are liking more, on these topics Rishabh Gandhi, Deputy CEO, IndiaFirst Life Insurance talked in detail. Read edited excerpts of this interview-
What kind of impact was seen on the life insurance business of Kovid-19? In which direction is the life insurance sector moving?
Kovid-19 has seen an unprecedented impact on the insurance industry. Due to the increase in claims, the effect has been seen on the account statement of the insurance company. However, the good thing is that it was seen only for a short time. The good thing is that the industry was starting to look at the positive side as more risk awareness opened up new avenues for growth. People started spending wisely and this increased efficiency. With the mindset of 'Fail Fast, Learn Fast', we developed innovative models that leveraged digitization to meet the challenges posed by COVID-19.
In today's time, digital dependence is leading to the development of innovative products and different distribution models. Now we can offer highly personalized solutions for every customer segment. Schemes like Pradhan Mantri Jeevan Jyoti Bima Yojana (PMJJBY) have helped in increasing penetration in non-urban areas as well.
If all things are taken into consideration then it can be said that Kovid-19 has helped the industry to grow and become better. Along with this, maximum inclination has been seen towards innovation.
What kind of innovations is the life insurance industry working on?
Due to India's economic progress and digital infrastructure, the growth of the insurance industry in the country is going to be fast. Life insurance companies are ambitious and are gearing up for rapid expansion in the market with next generation tech innovations. I look forward to development in these three areas:
People (People): The entire recruitment process is being digitized through mobile and video interviews. AI based interview solutions assess the practical qualities of the candidates. This is helping to attract not only diversified but best talent. Also, because of this, the entire recruitment process has gained momentum and has become more effective.

Products (products): Customization becomes possible with digitalization. This has helped in creating a usage based, on-demand cover that will suit the changing lifestyle of the customers. With flexibility in coverage options, options are available for micro insurance, bite-sized, switch on-switch off and some other similar insurance products. This way the customers get what they want.

Processing: Due to the availability of a lot of customer data, underwriting becomes possible through AI or machine learning (ML). Insurance companies are shifting towards zero document process with third party integration. We are seeing a lot of emphasis on the use of AI and smart automation for better experience, claim processing, customer engagement and servicing. Positive things are already being seen in the industry regarding this.
As per IndiaFirst Life's experience, which product is most preferred by customers today – Term/ULIP/Pension/Traditional products?
The product is decided based on the need of the customer and the financial assets already available for the same. So if you have financial funds available for your retirement, children's education, long term financial security for your family members after death but no funds are available for the marriage of a family member, then you would choose a product that fulfills this goal. be able to. The selection of the product is not based on the environment but on the needs. Almost every person has these needs, but due to some aspects related to the environment, some needs become more important. During covid, people bought the policy because of fear related to life and need of financial security for the family. In the current environment, term insurance will get more importance. The current perception is that the process of increasing interest rates will continue in the short to medium term and in such a situation, buying a long term guaranteed return product can prove to be a good investment.
The general perception is that one should buy insurance products because life is full of uncertainties but at IndiaFirst Life, we have given a different perception to our consumers. We believe that most Indians get married, have children, educate them, retire and finally we all die. It means that some things are certain in life, plan them. It is necessary for all of us to analyze the needs and buy products to fill that gap.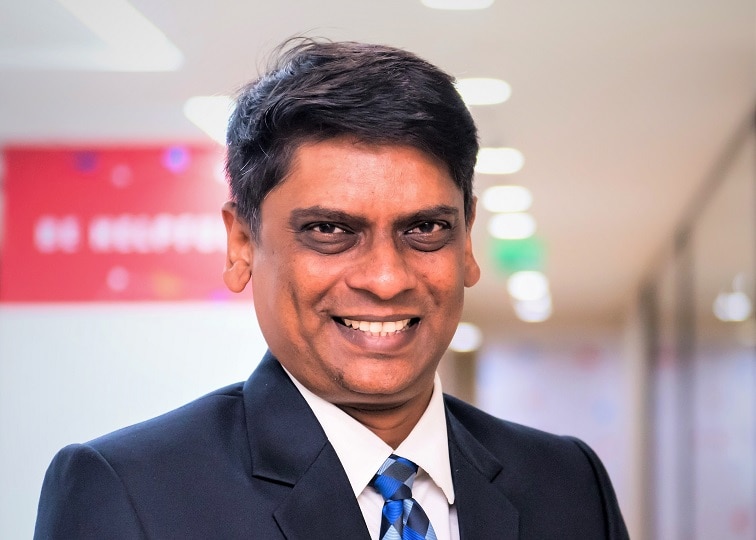 (Rishabh Gandhi, Deputy CEO, IndiaFirst Life Insurance)
What are the things a potential policy buyer should keep in mind while planning to buy life insurance?
Life insurance is an important tool to mitigate risk to a great extent, so it is necessary to first get clarity on the long term goals of life (mentioned in the earlier question about certainties of life) for which financial Security is needed. Do your research and consult your banker or life insurance advisor before buying the product that best meets your needs. A general rule is that the insurance coverage should be 10 times of your annual income. Deciding to buy life insurance later can prove to be very costly. The sooner you buy life insurance, the better it is for your peace of mind. Along with this, you also have to pay less premium.
read this also
Indian Economy: India looks attractive in global economy, GDP will be higher than G-20 countries, UN economist praises