Shikha Shreya /Ranchi. The heat is unmatched in every district of Jharkhand, especially Ranchi, the capital of Jharkhand, is called hill station, but the heat has set fire here too. But this summer there are some places which will give you a cool cool feeling. Today we have brought for you some such water parks of Ranchi where you will forget the summer.
Talking about the water parks of Ranchi, you will find some water parks at a distance of 10 kilometers from the city. Tarang Water Park at Ormanjhi, Wild Wadi Water Park at Tipudana and Fun Castle at Ratu. We are going to give you detailed information about these water parks. So that before leaving, plan your trip well and make your budget.
Wild Wadi Water Park, Tipu Dana
Abhimanyu of Palamu became inter topper by doing self study, achieved 10th rank in the state and second rank in the district




JAC 12th Result: Typist's daughter became Inter Topper in Bokaro, achieved sixth position in the state, dreams of becoming a doctor




Inspirational Story: Mechanic's daughter increased the family's honor with 87% marks in 10th, dreams of becoming a doctor




PHOTOS: Seeing the soothing pictures of Budha Pahar, you will say- Wow, the whole scene is changing!




JAC 12th Result: Ranchi's Khushi got second place in the state with 95.2%, dreams of becoming an engineer




UPSC Result: Grandfather had seen the dream years ago, now grandson became IAS, got success in the fourth time




JAC 10th Result: Godda's Neha made it to the top-10 by scoring 96% marks, studying in hostel




IED blast again in Kolhan forest, villager torn to shreds by pressure bomb planted by Naxalites




Jharkhand High Court: Know how is the high-tech new building of Jharkhand High Court, inaugurated by President Draupadi Murmu




JAC 10th Result: Vegetable seller's daughter did wonders, Palamu's beauty queen became third topper, read success story
Wild Wadi Water Park is one of the most popular water park in Ranchi. This water park competes with the water park of Kolkata. There is a multilane here. In which you can experience walking in the water after descending from 33 feet. There is a family slide where 4 people can simultaneously enter the water from a height of 11 feet. You can enjoy turning sled, rain dance, multiple play. Here you can have a wonderful experience of sea waves in the wet pool.
The entry fee here is Rs 400 for an adult. It is 200 rupees for small ones from 3 feet. Timing is 11:00 to 5:00. Inside here you will get the costume along with the locker for free. Also here you can see foreign birds in the Bird Park. You will also find a temple of Maa Saraswati, Maa Jagdamba and Maa Kali on top of a beautiful mountain here. Where you can spend some time by taking time out. You can use this google map to come here.


Tarang Water Park, Ormanjhi
In Tarang Water Park, you can enjoy Ball and Bowl, Kids Full, Rain Dance, DJ Water House, Multilane Slider, Ropeway. Apart from this, here you can book a room in the hotel. At the same time, separate shower rooms have also been made for both men and women. There is a facility of changing room. If you want to take costume, towel or anything else, all these things are available on rent. The cost of the costume is Rs 50, which you will have to return while leaving.
Apart from this, multi-cuisine restaurants will be found here, where you can enjoy Chinese, Thai to Indian food. The entry fee here is 600 rupees for adults and 300 rupees for children below 3 feet and the timing is from 11:00 am to 6:00 pm. You can come here using this google map.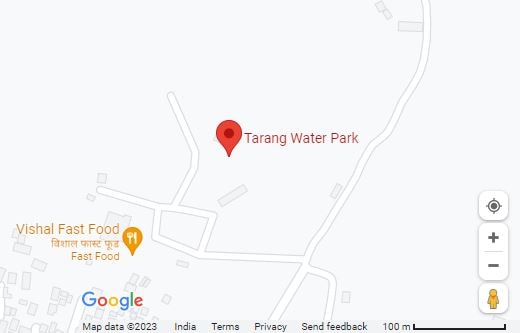 Fun Castle, Ratu
If you are looking for a water park especially for small children, then this place is the best for you. Because there is a multilane here which is situated at a very low height. Along with this, things like dragon swing, now swing, fish swing which is at a height of 20 feet from the ground, car race, horse race, bungee jumping are available especially for children.
The timing here is from 1:00 pm to 8:00 pm. At the same time, the entry fee is Rs 200 for adult and Rs 100 for below 3 feet. You can come here with the help of this google map.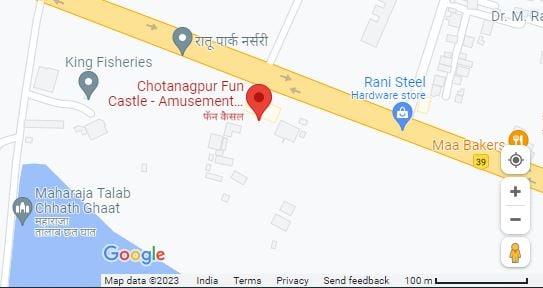 ,
Tags: Jharkhand news, life18, Ranchi News
FIRST PUBLISHED : May 25, 2023, 15:15 IST