What is the contribution of Medical Technology (MedTech) and devices in the healthcare sector and how important it is, we all have experienced it during Corona. Be it a simple device like an oximeter or thermometer or a machine like an MRI scan. According to statistics, about 80 percent of the machines used in the healthcare sector are imported. In the future, India should become self-reliant in the Medtech sector, for this purpose, the Central Government brought the National Medical Devices Policy. To encourage this industry, the Central Government has established Medical Devices Parks. Group Chief Executive Officer, Trivitron Healthcare, on the current state and future of the Indian medtech industry chandra ganju discussed in detail. Here is an edited excerpt from the interview:
The Indian MedTech industry is constantly evolving, especially after the Kovid-19 pandemic has gained momentum. Even today we import 70-80 percent of medical devices. When and how will India become self-sufficient in this field?
The Indian MedTech industry has witnessed remarkable growth in recent years and the COVID-19 pandemic has played a significant role in its expansion. Despite this progress, India is still importing 70-80 percent of medical devices. In order to achieve self-reliance in this sector, several measures have been taken by the Government of India. India will have to focus on increasing its domestic manufacturing capacity, promoting research and development, encouraging innovation and investing in infrastructure. Apart from this, it is also important to promote partnerships between academia, industry and government institutions. With a comprehensive and strategic approach in this direction, the country's dependence on imports can be reduced and India can be made a self-sufficient country in the Medtech sector. By implementing all these efforts effectively, the country can be made self-sufficient in this field.
According to an estimate, by 2025, the medical devices sector market will reach a figure of $ 50 billion. What will be the contribution of Trivitron Healthcare in this?
With a diversified portfolio of modern medical devices, Trivitron Healthcare has firmly established itself in the industry. With innovation, quality and reasonable prices, the company is poised to tap the expanding market. Trivitron Healthcare's national and international partnerships and manufacturing capacity will help it expand its global network and enter new markets. By investing in Research and Development (R&D), Trivitron Healthcare is constantly bringing modern technologies and solutions to meet the changing needs of healthcare. With all these factors, Trivitron Healthcare will play an important role in helping this sector reach the $50 billion mark by 2025.
What has been the growth rate of Trivitron in the last 5 years?
For the last 25 years, Trivitron Healthcare has brought a big change in the field of healthcare. During this time the company brought breathing innovation and modern medical technology and contributed to making healthcare uniform and fighting the epidemic. The company is committed to healthcare by focusing on three principles – People, Processes and Performance.
Over the past 5 years, Trivitron has grown from a healthcare trading and distribution company to a world class R&D and manufacturing company, registering 15-20% year-on-year growth across its in-house manufactured product portfolio. With its cutting edge technologies, Trivitron Healthcare has brought rapid changes in the medtech space and paved the way for advancement in the healthcare industry.
Giving a new dimension to the Indian healthcare system, Trivitron Healthcare brought in higher imaging intelligence without compromising on the quality. These efforts of the company have transformed the temporary healthcare system into permanent healthcare system and provided affordable, quick and effective solutions to ailments.
Leading innovations in Newborn Screening, In-Vitro Diagnostics, Imaging & Radiology, Radiation Protection, Critical Care, Operating Room Solutions, Trivitron Healthcare today is a holistic healthcare provider with strong R&D capabilities and cutting-edge medical technology products Manufacturing and distributing to more than 180 countries.
There are many med tech players in India. How is Trivitron Healthcare expanding and what are the future strategies?
In India's competitive MedTech industry, Trivitron Healthcare has expanded its presence with various strategies. The company has made strategic partnerships and acquisitions at the national and international levels. This expansion has expanded Trivitron Healthcare's product portfolio, expanded its distribution network and entered new markets. Apart from this, Trivitron has also focused on R&D for the development of modern technologies to meet the changing needs of healthcare. In the times to come, the company will invest in R&D, strengthen its manufacturing capabilities as part of its future strategies.
Central government has given approval to 4 medical devices in Madhya Pradesh, Tamil Nadu, Himachal Pradesh and Uttar Pradesh? How will this benefit Trivitron Healthcare?
With the upcoming new Medical Device Parks in the country, there will be many areas of partnerships for manufacturing Med Tech products in the country. There have been remarkable developments in the Indian medical device industry in the recent years. The National Medical Device Policy 2023 introduced by the Government of India is a positive step towards establishing India as a leader in the medical device industry. The main objective of this policy is to make India self-sufficient in terms of medical devices. This policy will play an important role in making the Indian medical device industry self-reliant and meeting the changing healthcare needs of the patients.
We at Trivitron Healthcare are glad to be a part of this journey of making the medical device industry strong, modern and sustainable in India. In the times to come, we will continue to bring such world-class medical devices, which will continue to meet the needs of patients and healthcare professionals in India and abroad.
Are there some plans for an IPO in the near future?
Yes, some plans for IPO will come out soon.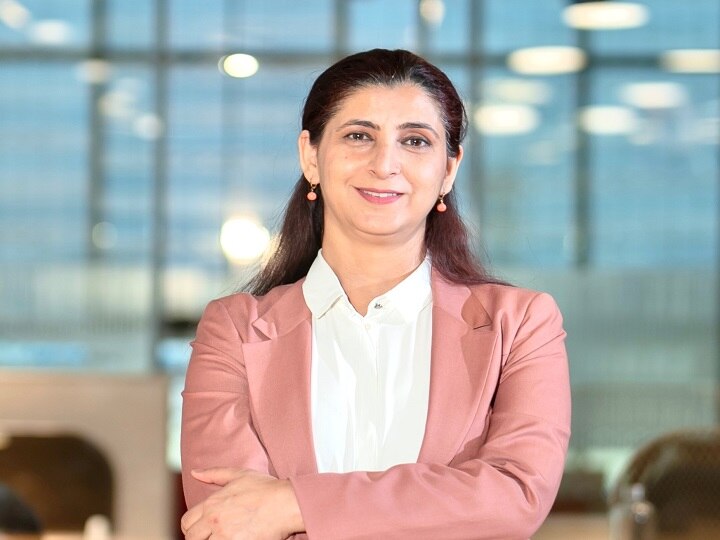 (Chandra Ganjoo, Group CEO, Trivitron Healthcare)