We wrote about easy ways to turn your laptop into a Wi-Fi hotspot earlier, and some readers asked us how to turn their smartphones into a hotspot. As it turns out, it's much simpler than turning your laptop into a hotspot and all mobile operating systems come with one-click methods of doing this very easily.
However, some telecom operators may not allow you to create a hotspot. They might restrict it if you are on a plan that allows high data usage or they may not enable this feature unless requested. So if you don't see these options, try getting in touch with your operator.
Here's how to turn your phone or tablet into a Wi-Fi hotspot
How to Set Up Mobile Hotspot on iPhone, iPad
Here's how to share your mobile Internet connection on iOS devices – will work for both iPhone and iPad.
Go to Settings > Personal Hotspot > On.
Enter a password.
Now you'll see a Wi-Fi network on other devices, which you can connect to easily.
The name of this Wi-Fi network is the name of your phone. You can change it by going to Settings > General > About > Name.
By default, iOS devices use the fairly secure WPA2-PSK encryption on Wi-Fi hotspots.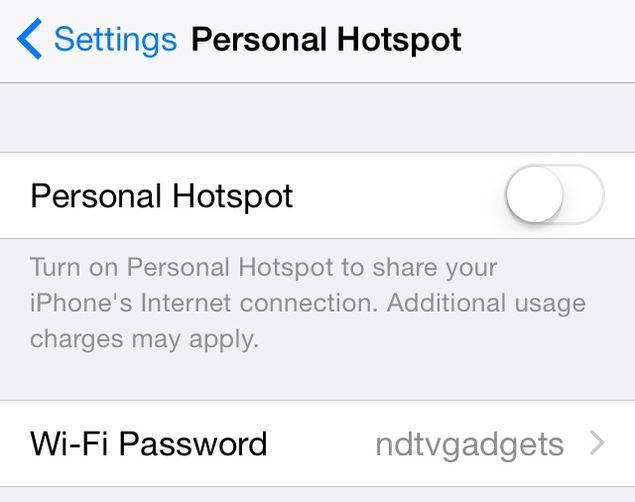 How to Set Up Mobile Hotspot on Android
Follow these steps to create a Wi-Fi hotspot on Android devices.
Go to Settings > More… > Tethering & portable hotspot. While this option is there in all Android phones, the wording may vary depending on the device. In some phones, this shows up under Settings > Networks > Sharing. Look for words such as Sharing or Tethering to find it in your phone.
Now set up the hotspot by tapping Set up Wi-Fi hotspot. This option shows up as Configure Wi-Fi hotspot on some smartphones.
Key in the name of the Wi-Fi network, a password and tap Save.
Tap Portable Wi-Fi hotspot to switch on the hotspot.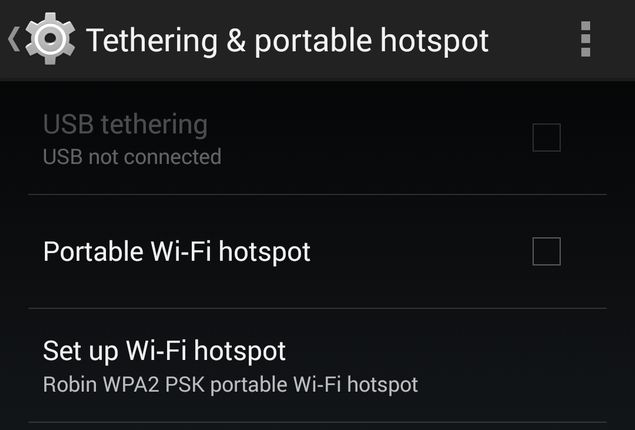 How to Set Up Mobile Hotspot on Windows Phone
Check these steps to start a Wi-Fi hotspot on your Windows Phone device.
Go to Settings > Internet Sharing.
Tap the edit icon (pencil) at the bottom to configure the hotspot.
Tap Broadcast Name to change the name of the network and enter a password in its field below.
Tap the tick mark to finish configuration.
Now flick the Internet Sharing slider to On.
How to Set Up Mobile Hotspot on BlackBerry 10
Here's how to quickly set up a hotspot on a BlackBerry 10 smartphone.
Swipe down from the top of the screen. Tap Settings.
Tap Network Settings > Mobile Hotspot > Next
You'll see four warning prompts (data use, monitor users on hotspot, battery usage and inactivity timer). Tap Next each time.
Type a password for the Wi-Fi network you are about to create. Tap Next
Tap Configure. You can now change the name of the network if you want to.
Once that's done, tap Save to create a hotspot.
For more tutorials, visit our How To section.
For the latest tech news and reviews, follow Gadgets 360 on Twitter, Facebook, and Google News. For the latest videos on gadgets and tech, subscribe to our YouTube channel.

Lava Iris Fuel 50 With 3000mAh Battery Launched at Rs. 7,799

Skype 5.7 for iPhone Update Brings Faster Chat Load Time and More