"I lost all of my contacts" is such a common complaint even in the age of smartphones that you have to sometimes wonder if people are faking it. But while it sounds silly and even unbelievable at times, the fact is that if you – or even your kid – accidentally hit the wrong buttons on the screen, you can accidentally deleting all your contacts.
If you've switched to a new phone, or lost your phone, or it stops working suddenly, you face the same problem. It has happened to almost all of us and it will continue to happen to others. The best you can do is ensure that all your contacts are backed up so that you can quickly get your life back on track. Here's how to do that on any smartphone.
iPhone
You can backup your iPhone contacts to iCloud or on your computer via iTunes. The iCloud method is simpler, but needs Internet access.
Go to Settings > iCloud.
The switch next to contacts should be in the green on position.
This single step will ensure that all your contacts are constantly backed up to iCloud. If you format your phone, just signing in to the iCloud account will restore all contacts.
If you don't have Internet access, you can still backup contacts via iTunes.
Download and install the latest version of iTunes.

Connect your iPhone to the computer via USB.

Open iTunes.

Tap the iPhone icon on the top-left, just below the menu bar.

Tap Info on the left sidebar.

Check Sync Contacts.

Select the service you'd like to sync contacts with from the drop-down menu. On a Windows machine, we were allowed to sync with Outlook or Windows Contacts. The latter takes a local backup on your Windows machine.

After selecting Windows Contacts, click Switch in the pop-up to start a backup.
This will backup your iPhone contacts to your computer. Windows Contacts isn't available on Windows 7, but you can install it via Windows Live Essentials. If you want to backup all that is there in your iPhone, follow the steps described here.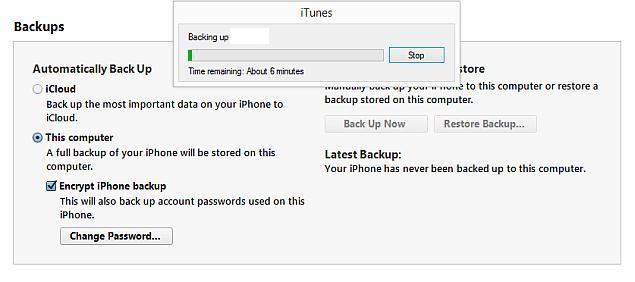 Android
If you have an Internet connection, follow these steps to backup your contacts on Android.
Go to Settings > Accounts > Google.

Tap the account name at the top.

Make sure there is a check mark for Contacts.
All your contacts will be backed up to your Google account continuously. Note that the exact names of menus can vary between different manufacturers and Android versions. If you don't have Internet access on your phone, follow these steps.
Open Contacts.

Tap the three vertical dots on the top-right.

Select Import/export.

Tap Export to storage.

A pop-up will tell you where your contacts will be exported. Tap OK.

Open the file manager app on your phone. If you don't have one, you can download ES File Explorer.

In the file manager, navigate to the folder where the contacts are stored. If you aren't sure, search for vcf and the contacts file will show up.
Copy this file and store it somewhere safe. If you ever want to get this set of contacts back then you'll need to use the import function in contacts, to import the data from this file.
(Also see: How to Backup Your Android Phone)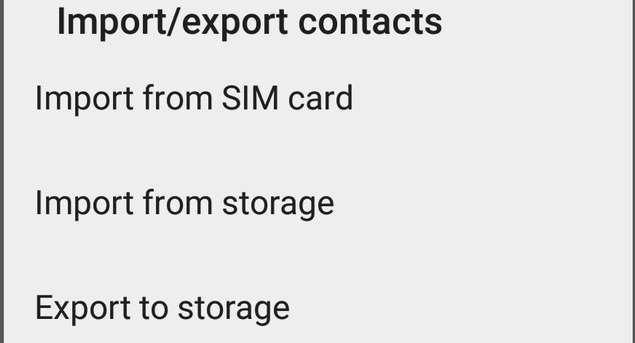 BlackBerry 10
Go to Settings > Accounts.

Tap Add Account from the bottom of the screen.

Tap Email, Calendar and Contacts.

Enter your Gmail address and tap Next.

Then enter your password and tap Sign in.

This will set up the account. Make sure that Sync Contacts is On.
This will back up all your BlackBerry 10 contacts to your Google account. If you format the phone and then add the same Gmail address again, it will automatically populate your contacts list with the backed up numbers.
(Also see: How to Backup Your BlackBerry 10 Smartphone)
Windows Phone
There's nothing special that you need to do to backup your contacts on Windows Phone. When you first set up the phone, you will have to sign in using a Microsoft account. From then on, all your contacts are automatically backed up to the Microsoft account.
(Also see: How to Backup Your Windows Phone)
How do you backup contacts on your smartphone? Let us know via the comments. For more tutorials, head to our How To section.