Business Startup Classroom: For the founder, the business/startup is like a child, as much hard work and care is needed to raise and raise a child, it is also necessary to protect it from outside problems and diseases. As these problems and diseases weaken the body, in the same way they also weaken the company and the startup. Many founders understand this when it is too late, so let us understand this legal vaccine i.e. trademark today, how a trademark protects your business immunity and protects you from future problems. Is.
What is a trade mark
Any business is built with a lot of hard work, it takes months to make its name, logo, tagline, color combination, product, packing, think you made all this by working hard for months and your business started running, suddenly you If you see a new product/logo of your own name on the shop, or somewhere which is not yours, but is doing business using the same name as yours, then you will feel very bad, will you not? Yes, a lot, but if you have not protected your business within the trademark, then nothing can happen, the trademark makes your requirements legally yours, so that no one can copy your brand, and you can Fear can do business.
Not only this, there is also another side to it, suppose you have started a business with one name, but later you come to know that someone else has already registered the same name, then you can get into legal trouble and you will have to Your business may not only be closed but may also have to be fined. So my advice as a startup founder is don't take trademark lightly, get it done.
What is covered by a trademark
To protect the identity of the business and product, you can take your logo, company name, tagline, color combination of the logo, or product packaging, sound under legal protection. Also, if you feel that the needs of your company are different, then you can apply for a trademark after consulting a lawyer or legal expert.
How to apply for trademark
You can do the trademark through both online or offline mode, for this you have to visit https://ipindiaonline.gov.in/eregister/eregister.aspx, however, before applying you have to check whether the You are taking the trademark, it is not already registered, for this you can see https://ipindiaonline.gov.in/tmrpublicsearch/frmmain.aspx.
What is the fee for trademark
Yes, for trademark you also have to pay a legal fee, it can be different if done in the name of Indivisual and company, however if you are registered in Startup India then you have to pay half of this fee, sometimes the government Some schemes are also run from the side, where the fees paid to the professionals are also given by the government, please verify all these information once from your legal expert or government website.
What are the documents required for trademark
In this process you need some documents like-
1- Detail of your logo, design, color combination
2- Your own documents like ID and address proof
3- Information about your product
Trademark Registration and Certification
If your registration is successful, you are issued a certificate, after which you can use the trademark symbol (TM), and after that it remains in its process for a few months, if someone else has registered your If this registration was not applied then after about 6-12 months you get the registered trademark symbol (®), after which you become its legal owner. After this the trademark becomes yours for an unlimited time, however, you have to renew it every 10 years.
If you are not knowledgeable about legal matters, then this whole process can be a bit difficult or time consuming, so my advice would be that as a founder, you save your time, invest it in your business and other products and such Take the advice of an expert for work and let him do it.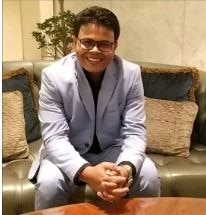 Note: The author is the Founder and CEO of Skilling You, the views expressed are personal.
read this also
Business Startup Classroom: What should be the right business entity for your startup, understand here
Business Startup Classroom: Important Common Words Used In Startups You Should Know
Business Startup Classroom: How Startup Founders Keep Themselves Motivated
Business Startup Classroom: Is your idea what people need? Why keep startups focused
Business Startup Classroom: What is the importance of bootstrapping for startups, how can you take advantage – learn
Startup Classroom: How to choose a good team for a startup, know the useful tips here
Startup Classroom: Incubation center plays an important role in the success of startups, know how to choose them
Startup Classroom: A better partner is necessary for a successful startup, understand how to choose the right co-founder
Startup Classroom: Before starting a business, learn this skill, then the startup will be successful.
Business Startup Classroom: Know what is beta testing which lays the foundation for startups
Business Startup Classroom: You also need funding for your startup? Learn work tips from experts here
Business Startup Classroom: These are the basic mantras to start a startup, they play a big role in the flight of success