Sports Desk, Amar Ujala, New Delhi
Published by: swapnil shashank
Updated Mon, 20 Jun 2022 11:26 PM IST
Expansion
Ronaldo Singh, a world champion and junior Asian record holder in the junior category, not only won his first medal in the senior section of the Asian Cycling Championships but also won the country its first medal in the one kilometer time trial. Indian riders won two bronze medals on the third day of the championship. Ronaldo won the bronze with a time of 1.01.79 minutes at a speed of 58.254 kmph. Yuta Obara of Japan won the gold with a time of 1.01.11 minutes.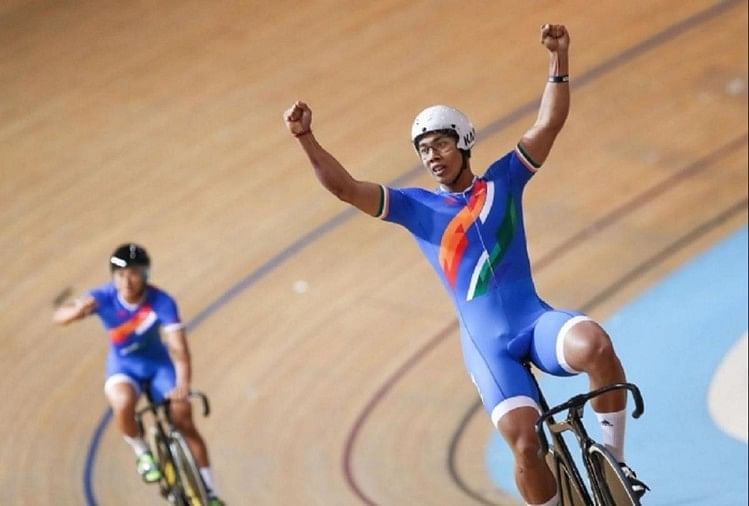 Birjit won bronze in junior category
Ronaldo said that he had landed here in front of his countrymen with the goal of a gold medal, but he was able to repeat his last championship time, which was not enough for gold. He will now focus more on his technique. In the junior category, Birjit Yumnam of India won the bronze medal in the 10 km scratch. Korea's Kim Hwarang won the gold in this 40 lap race.

Vishwajeet injured
Vishwajeet Singh, who won the country's first individual Asian cycling medal in the senior category, met with an accident in the 10-km tempo race. During the race, he collided with Zulhelmi Janal of Malaysia. They have got injuries. He had to leave the race after that.